Recipe: Honey-Dill Carrots and Parsnips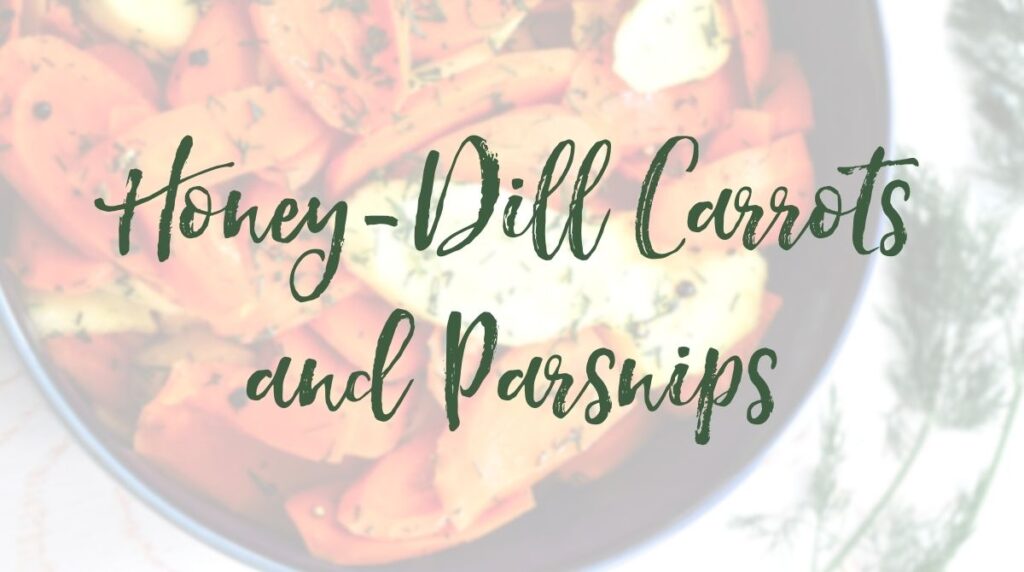 According to our dietitians, cool weather and roasted root vegetables are a match made in heaven. Roasting enhances the sweetness of most vegetables. This cooking method works well for parsnips, a less-common veggie choice.
If you aren't familiar with parsnips, they have a balanced mix of flavors similar to other root vegetables – mildly starchy like potatoes, sweet like carrots, and slightly bitter like turnips. Like carrots, their most pronounced flavor properties are maintained just under the skin. It's suggested to give them a good wash and scrub rather than peeling away this potent, flavorful layer.
Since data supports the benefit of including a variety of plants in our diet to feed the healthy bugs that live in our digestive tract, why not start with these root vegetables?
Honey-Dill Carrots and Parsnips
Serves 2-3
Ingredients
Cooking spray
1 lb large carrots, peeled
2 medium/large parsnips, washed and scrubbed
1/4 C orange juice
1 1/2 Tbsp honey
2 Tbsp fresh dill, chopped (or 2 tsp dried dill weed)
Salt and pepper, to taste
Directions
Preheat oven to 375°F. Spray baking sheet with cooking spray or line with foil.
Carrots and parsnips at angle to form small discs. Transfer to sheet pan.
Add orange juice and honey to small bowl. Microwave 20 seconds to easily mix. Pour liquid over veggies. Mix to coat evenly.
Bake 20 minutes on top rack, stirring halfway through. Remove from oven, sprinkle dill over vegetables. Add salt and pepper, to taste. Serve immediately.