Recipe: Garlic Parmesan Kale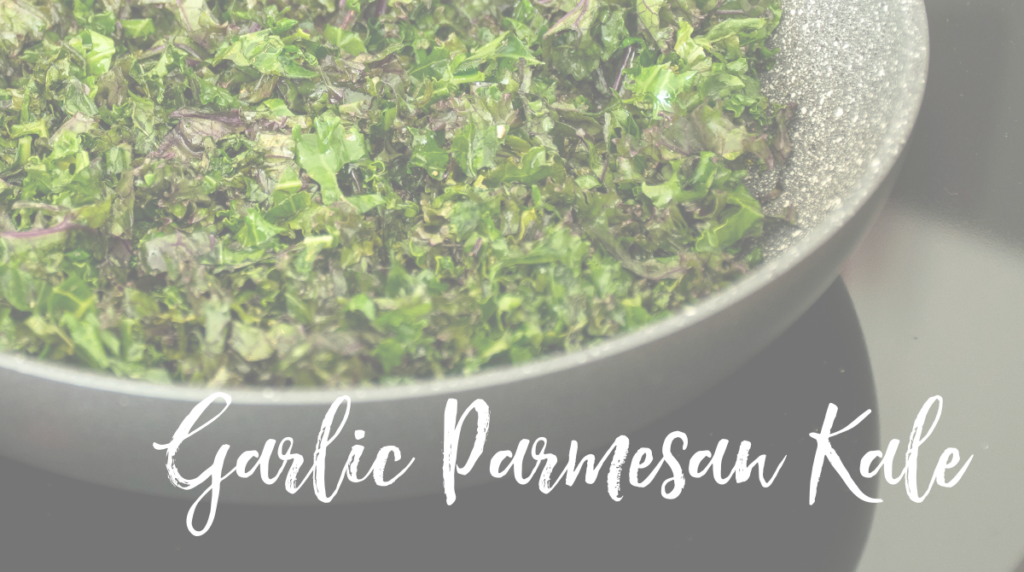 It's that time of year when we frequently see messages regarding the importance of eating well to support our health. Though diet trends will inevitably come and go, certain foods always rise to the top of the list in terms of being the most nutrient-dense. Vegetables, especially dark, leafy greens, have stood the test of time as nutritional powerhouses. Spinach has remained a common and versatile choice, while kale has found its place as a staple in gardens and kitchens alike. Whether you enjoy it in a salad, soup, or sauté, we think you'll find kale as delicious as it is nutritious.
In the spirit of Summerfield's values – to add foods vs. subtracting them – we kicked these greens up a notch with the addition of garlic and parmesan. If you are in a season of modifying your food choices for the betterment of your health, let us invite you to consider focusing more on what you want to add and less on what you feel you should reduce.  Expand the variety of colorful, whole foods on your balanced plate. The other stuff will likely shift as well, without the standard restriction mindset we hear about in the media.
If this approach sounds too good to be true, we've got you. Let one of our dietitians be your teammate on the journey of transforming your health or join us for our signature Reset and Rebalance programs. Let this be the year where your changes become routine and, eventually, a sustainable, healthy lifestyle!
Garlic Parmesan Kale
Serves 4
Ingredients
4 quarts water
12 oz kale, chopped
1 Tbsp olive oil
2 cloves garlic, minced (or 4-6 tsp minced garlic from a jar)
1/4 tsp chili flakes
2 Tbsp parmesan cheese, grated
1/2 tsp sea salt plus more, to taste
Instructions
On stove, in medium stock pot over high heat, boil 4 quarts of water. Add kale and boil 5 minutes or until kale wilts. Drain kale into fine, mesh strainer, pressing out all water with back of large spoon or spatula.
Clean stock pot and return to stove over medium-high heat. Add olive oil, garlic, and chili flakes. Stir constantly about 1 minute or until garlic is fragrant.
Return drained kale to stock pot, toss to coat, and cook additional 3 minutes.
Remove from heat. Top with parmesan cheese and salt, to taste.