Recipe: Frozen Yogurt Bark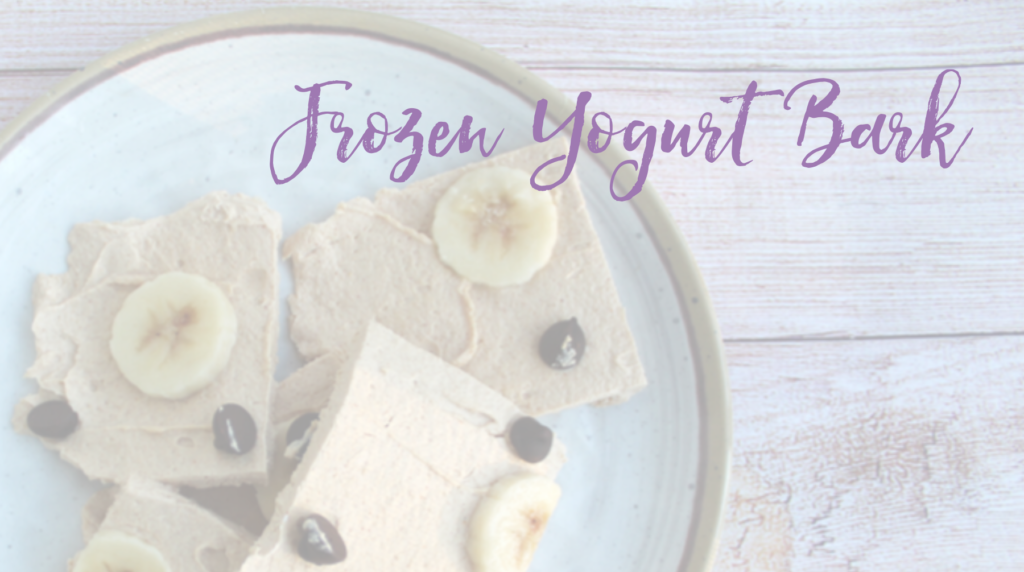 Our dietitians are often asked what constitutes a "good snack".  Pairing a source of healthy fat or protein with carbohydrates allows us to feel that pick-me-up we need while also staying satiated until our next meal.  Plain Greek yogurt is used for the base of these yogurt bark variations, which gives a good amount of protein for satiety.  From there, you can mix in any nut butter (for healthy fats and delicious flavor) or just keep it plain and add fruits, nuts, or chocolate chips as the topping of your choice.  Feel free to be creative and make different combinations based on the seasons or what others in your family will enjoy!
Frozen Yogurt Bark
Serves 6
Ingredients:
1 C plain Greek yogurt
1/2 C peanut butter
1 banana, sliced
1/4 C dark chocolate chips
1/4 C chopped almonds (Optional)
1/4 C chopped pecans (Optional)
1/4 C white chocolate chips (Optional)
Directions:
Line a small baking sheet or large plate with parchment paper.
In a large mixing bowl, combine yogurt and peanut butter until an even consistency is reached.
Transfer the Greek yogurt and peanut butter mixture to sheet or plate.  Spread the mixture evenly into a thin layer across the surface.   Top with banana slices and dark chocolate chips.
Place in the freezer 2-4 hours, then break into about 6 pieces for serving.  Store remaining portions in the freezer.
Swaps:
For the peanut butter:  Other preferred nut butter or you can skip the nut butter  and just use plain Greek yogurt or vanilla Greek yogurt
For the bananas: raspberries, strawberries, pomegranate seeds, or blueberries
Recipe modified from: 40 Aprons