Recipe: Frozen Chocolate Oatmeal Cookies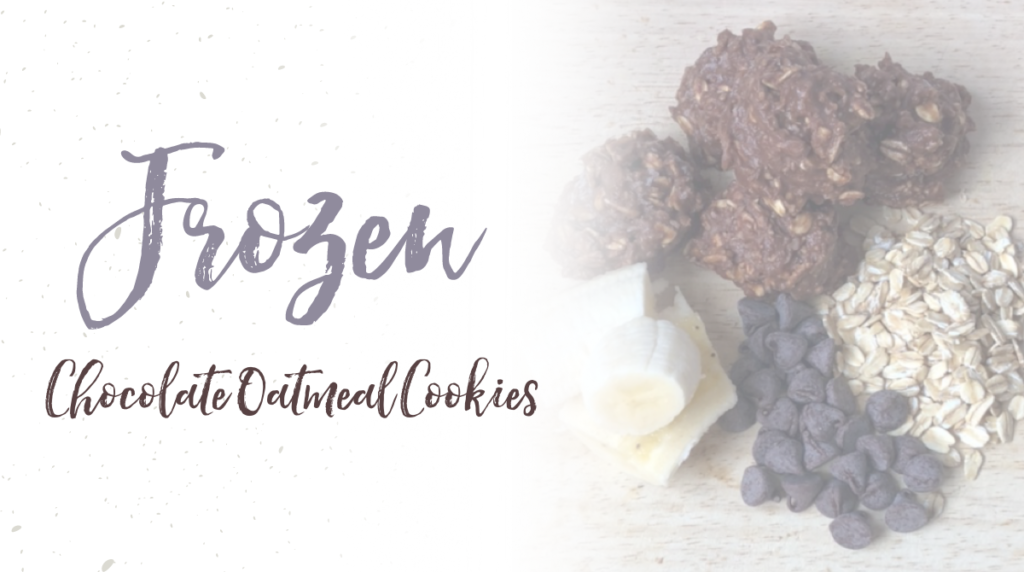 Cookies without an oven? Now we're talking! These tasty treats are made from kitchen staples like oats, chocolate chips, and bananas, as well as a few nutrient-rich add-ins like chia seeds, milled flax seeds, and cocoa powder. At first glance, a cookie rarely seems like a health food. But it's what they are made up of that matters most!
Incorporating oats and banana offers prebiotic fibers to fuel the beneficial bacteria in our digestive tract. Seeds are rich in unsaturated fats, important for heart health as well as stabilizing our blood sugar levels. A little hint of chocolate is good for just about anything! Try out these cookies for a great make-ahead snack or dessert that is sure to satisfy the need for something sweet – no baking required.
Frozen Chocolate Oatmeal Cookies
Serves 12-15
Ingredients
1/4 C dark chocolate chips
2 medium ripe bananas
1/2 C rolled oats
1 Tbsp chia seeds
1 Tbsp milled flax seeds
3 Tbsp unsweetened coconut, shredded
1 tsp cocoa powder, unsweetened
1 tsp vanilla extract
Sea salt, to taste
Directions
Place chocolate chips and bananas in medium, microwave-safe bowl. Microwave 2 minutes, stirring halfway, or until bananas and chocolate soften. Mash and stir to combine.
Add remaining ingredients and mix well. Allow mixture to rest 10 minutes so chia and flax seeds thicken batter.
Using tablespoon, scoop batter onto freezer-friendly baking sheet lined with parchment paper.
Freeze 90 minutes or until cookies are firm.
Remove from cookie sheet. Store in air-tight container in freezer.
Swaps
For the seeds: 2 Tbsp chia seeds or milled flax seeds in place of 1 of each seed