Recipe: Easy Garlic Aioli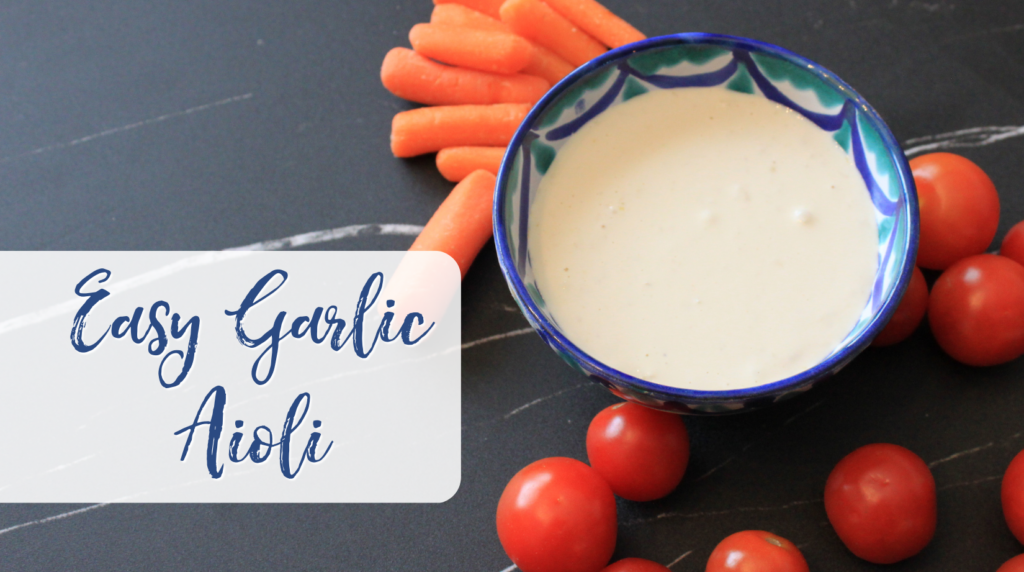 Did you know aioli is a compound word from Catalan and Provencal languages meaning 'garlic and oil'? Traditional aioli uses olive oil emulsified with garlic to form a creamy dipping sauce; not the quickest of tasks! This recipe can be mixed up in minutes and eaten right away, or it can sit in the fridge to really let those flavors develop!
Easy Garlic Aioli
Serves 8
Ingredients:
1/2 C mayonnaise
1/2 C plain Greek yogurt
2 garlic cloves, minced (or 4-5 tsp jarred minced garlic)
Juice of 1/2 small lemon (about 1-2 Tbsp)
1/4 tsp Worcestershire sauce
Pinch of salt
Directions:
In medium bowl combine all ingredients until well-incorporated.
Serve immediately or refrigerate at least an hour to allow flavors to develop.
TIP: Aioli is great as a dip for veggies, meats, and breads but can also be used as a condiment on a sandwich or wrap.
Swaps:
For the mayonnaise: vegan mayonnaise
For the Greek yogurt: sub in more mayonnaise or try a plant-based Greek yogurt.
Recipe modified from: Detoxinista.com