Recipe: Easy Chicken Lettuce Wraps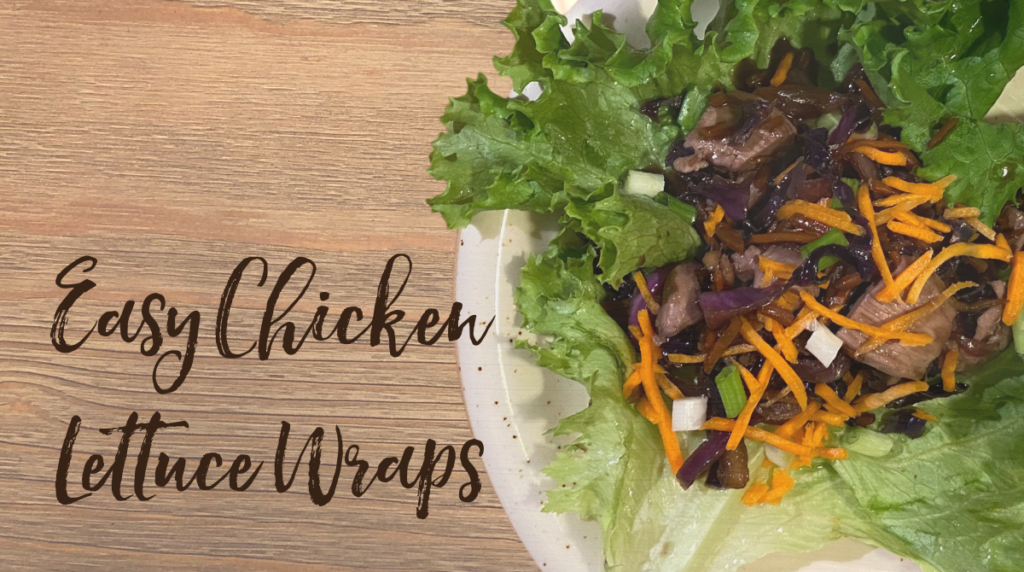 Putting a spin on restaurant favorites is a fun way to make cooking at home just as enjoyable.  Sometimes, recreating that signature flavor requires a unique ingredient or two.  One of the hard to resist aspects of Asian cuisines is the taste of umami, defined in Japanese as "a pleasant, savory taste".  The hoisin sauce and fresh ginger used to craft these lettuce wraps truly do elevate the dish from acceptable to exceptional.   Layer in the classic garlic and soy sauce, and you might actually think you're dining out.
Since restaurant meals are often high in sodium, we suggest opting for the low-sodium sauce and ensuring you add ample veggies to your meal.  Vegetables are a top source of potassium, a mineral that supports the body by lessening the effects of high sodium intake.   Isn't it cool how whole, fresh foods have these nutrient superpowers to support our health?!
Easy Chicken Lettuce Wraps
Serves 2-4
Ingredients
1 lb chicken breast, thinly sliced
1 yellow onion, diced
1/2 head of cabbage (red or green), thinly sliced
1 C shredded carrots (or 2 large carrots, shredded)
¼ C hoisin sauce
1 Tbsp rice wine vinegar
1 Tbsp fresh ginger, roughly chopped
1 head of romaine lettuce, leaves separated and rinsed
Staples
1 Tbsp olive oil
1 tsp minced garlic from jar (or 2-3 garlic cloves, minced)
2 Tbsp low-sodium soy sauce
Toppings (Optional)
Directions
If making brown rice as a side, prepare according to package instructions. (usually 1 part rinsed rice with 2 parts water and 1 tsp of olive oil brought to a boil. Once boiling, cover, reduce heat, and simmer for 45 minutes. Remove from heat and let sit, covered, for 10 more minutes. Fluff with a fork.)
Heat olive oil in a large skillet on the stove over medium heat. Add chicken and cook until no pink is showing, about 5-6 minutes.
Stir in garlic, onion, cabbage, and carrots and cook for 3-5 minutes, stirring occasionally.
Stir in hoisin sauce, soy sauce, rice wine vinegar, and ginger and cook for another 1-2 minutes, stirring occasionally.
To serve, spoon several tablespoons of chicken and vegetable mixture into the center of each lettuce leaf, taco style. Optional brown rice can be served in the lettuce leaf or on the side.
Swaps
For the chicken breast: ground chicken, turkey, lean beef, or crumbled tofu
For the cabbage and carrots: any frozen mixed veggies
For the fresh ginger: ½ Tbsp ginger powder
For the fresh garlic: ½ Tbsp garlic powder
For the low-sodium soy sauce: coconut aminos or tamari
For the homemade sauce mix: any low-sodium, pre-mixed Asian style sauce such as teriyaki or stir fry
For the brown rice: white rice, sushi rice, quinoa, or cauliflower rice
Recipe modified from: https://damndelicious.net/2014/05/30/pf-changs-chicken-lettuce-wraps/