Don't Lose Heart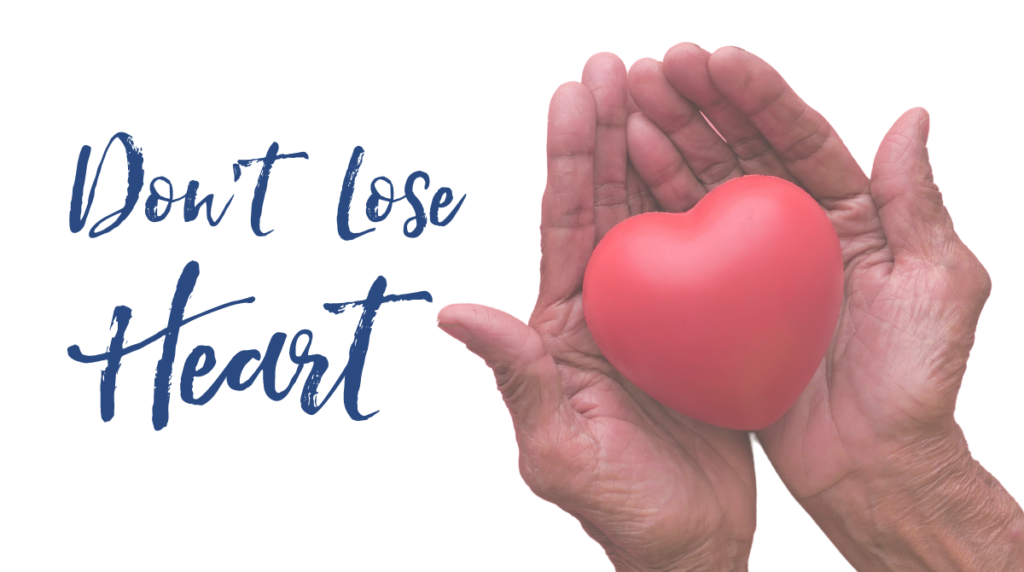 Have you been told that your cholesterol is elevated or is trending up?  Although it can be a life-threatening condition, there is good news! According to Harvard Health, an estimated 80% of all Cardiovascular cases — heart disease, heart attack, heart failure, and stroke — can be prevented.
As your doctor may have discussed, LDL cholesterol is the cholesterol we want to be LOW because it causes plaque to build up and block blood flow through our arteries. HDL cholesterol is the cholesterol level we want to be HIGH because this helps dismantle and decrease our LDL cholesterol.  To promote a low LDL and high HDL, consider paying attention to these aspects that are key in your nutrition:
Type of fat.  Higher intake of saturated fat has been shown to increase LDL. Unsaturated fat increases our HDL. Focus on obtaining foods high in unsaturated fats as they are better for our hearts. This type of fat is found in foods such as olive oil, walnuts, flaxseed, salmon, and avocados. Consider reducing sources of saturated fat from fatty meat, cream, fried foods, and processed foods made with these items.
Fiber content. Not only does fiber keep us fuller longer, but as it moves slowly through our GI tract, fiber helps to pull out the LDL cholesterol from the arteries connected to our GI system for us to excrete it. On average, American adults eat 10 to 15 grams of total fiber per day while the recommendation is 25 g for women and 38 g for men. In general, whole grains, beans, legumes, fruits/veggies, and nuts are all great sources of fiber.
Added sugars. Watch the nutrition labels for added sugars as these can elevate our blood pressure, increase inflammation, and lead to unintended weight gain. Women should aim for less than 25 grams and men 36 grams of added sugars per day.
Sodium content. Although you may not salt your foods, it is all too easy to overshoot the sodium recommendations. Go light on cured meats, cheese, sauces, and salty snack items. Aim for less than 2300 mg and even less than 1500 mg per day if you have been told your blood pressure is elevated.
Cardio-protective foods. Veggies get a gold star because they have anti-oxidation and anti-inflammatory properties that help us regulate blood pressure, blood sugar, and protect us against heart damage. Furthermore, plant foods have "phytosterols" in them, which decrease our absorption of cholesterol because they compete for absorption in our digestive system.
We hope these tips and the recipes below provide direction towards a healthy heart. As always, our team is here to help you make a specific action plan through one-on-one counseling with a Registered Dietitian. Connect with us to learn more! 
Heart-Healthy Snack Ideas: 
Reduced sodium tuna packs with nut thins
Almonds/unsweetened dried fruit
Veggies and hummus
Guac on bell peppers or nut thins
Almond butter on fruit
Air-popped popcorn
Frozen grapes/baked apples
Dry roasted or steamed edamame
Berries
Homemade granola bars or energy balls
Crunchy granola apple peanut butter wrap  
Heart-Healthy Breakfast Ideas: 
Fruit/veggie smoothie with added flax or chia seeds 
Egg/veggie scramble
Egg, spinach and feta breakfast wrap
Oatmeal or overnight oats with berries/nuts 
Avocado toast with sautéed spinach and fresh tomatoes
Heart-Healthy Lunch Ideas:
Berry and avocado salad (consider adding salmon to this) 
Heart-Healthy Dinner Ideas:
Moroccan spiced chickpea glow bowl  
Kale, black bean, and avocado burrito bowl 
Grilled veggie and chicken kabobs
Spaghetti squash tossed with olive oil/garlic and topped with shrimp and sautéed veggies
Slow cooker quinoa vegetable soup  
Sources Referenced:
https://www.health.harvard.edu/heart-health/the-sweet-danger-of-sugar