Dietitian or Nutritionist?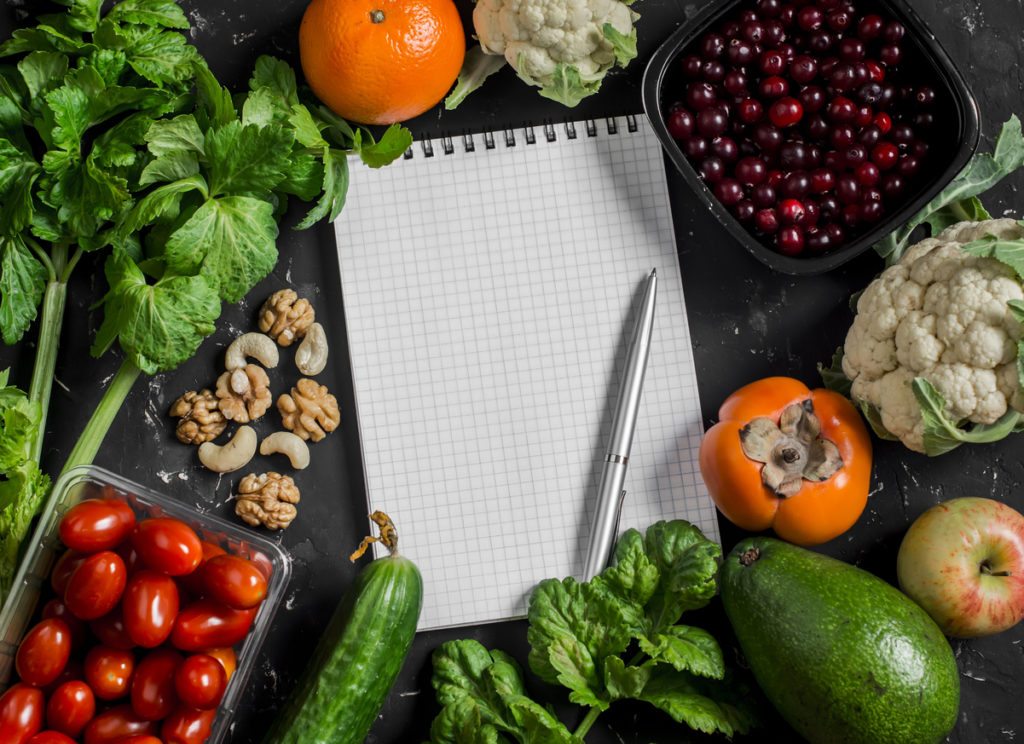 Imagine having a nutrition concern like a digestive problem or a desire to lose weight. Or maybe you are a busy parent trying to juggle healthy eating for yourself and your family.
You've read articles and advice on the internet. You've asked your friends. You're even considering something your mom's friend's cousin tried one time.
How do you decide which path to choose?  Do you need a dietitian or do you need a nutritionist?  Here's what you need to know about the differences between the two.
Becoming a registered dietitian takes three steps:
Every dietitian has a similar set of coursework. This part of our training called the didactic portion is when we learn about counseling skills and how to assess patients. We learn nutritional biochemistry, which is how different nutrients break down and are utilized in our bodies. Once we have those foundations, we gradually go through each system of the body talking about medical issues and their corresponding nutrition interventions. We cover acid reflux, diabetes, high cholesterol, heart disease, weight management, and more. We also cover nutrition through each stage of the life cycle.
Practice. After we pass our didactic requirements, we move on to receive supervised practice. This part of our training is called the internship. Divided between clinical nutrition, community nutrition and food service, dietetic interns complete 1,200 hours of rotations throughout hospitals, health departments, schools, research facilities and specialized clinics.
Upon completion of the didactic coursework and internship, RDs-to-be hit the books again and start studying for the registration examination. Receiving a passing grade on this exam is when we are officially credentialed as a Registered Dietitian with the Commission on Dietetic Registration. Some states like North Carolina also require a state license. This is where the LDN comes from after our names — it means Licensed Dietitian/Nutritionist.
So, what is a nutritionist?
It depends. A lot of people may use the term nutritionist, and the rules vary from state to state. RDs are automatically nutritionists, as well, because of our extensive schooling and experience. The other distinctions are trickier and will vary from someone who has a degree in nutrition without the RD credential to someone who completed a weekend training certification.
These non-RD nutritionists are only permitted to teach a program or concept created or approved by an RD. They must also have an RD available who is willing to consult with them about their services.
In North Carolina, a person with a certification or diploma without a license is not allowed to call themselves a nutritionist or provide nutritional assessment, consultation, or counseling.
Why and when does it matter?
One major consideration for patients health insurance coverage.  Many of our patients are surprised to learn that their insurance plans cover nutrition counseling services.  Every insurance policy is different- some offer no coverage at all, while a common one here in NC offers unlimited visits with no copay!
Insurers must ensure that their members are receiving high-quality care from providers with appropriate education, practice, and license.  Therefore, insurance companies only credential and reimburse RD and LDNs to deliver nutrition services to their members.  This means that non-licensed nutritionists and health coaches are generally not able to accept health insurance, and patients must pay for all services out of pocket.
For some people, maybe it doesn't matter who you see, as long as you are taking steps to improve your health.  If you are looking for generalized advice, a nutritionist or other health professional might be a great starting point.  But if you are struggling with digestive discomfort or unexplained weight gain or if you're going bonkers trying to figure out how to meal plan around all your family member's health concerns and food preferences, meeting with a Registered Dietitian is probably the best choice.
We promise to put all of our education and experience to work to help answer your questions, understand your concerns and get you on the path to health and happiness.