Recipe: Date Night Chocolate Mousse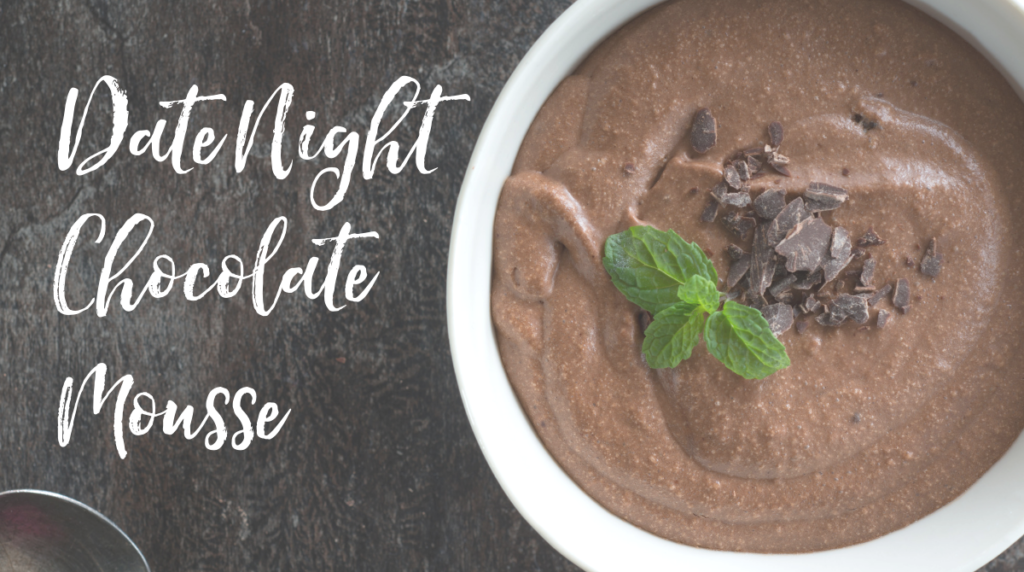 This dessert brings together a few versatile ingredients in ways you may not have considered but won't soon forget!  Coconut milk is a wonderful alternative to heavy cream in recipes to add some richness and creamy consistency.  Bonus that this swap makes the recipe dairy-free!
Dates are a fabulous way to sweeten desserts in place of more refined sugar alternatives.  They are one of the sweetest fruits, aka nature's candy, making them a perfect whole food sweetener in recipes.  The third unique ingredient in this recipe is avocados.  When ripe, avocado flesh blends up beautifully to create a thick and smooth mousse or pudding consistency.  Add vanilla and cocoa powder and you've got a truly delicious chocolate treat!
Pro tip – if your dates are chilled or dry, pop them in the microwave for 10-20 seconds to soften and they'll blend up much easier with the coconut milk.
Date Night Chocolate Mousse
Serves 4
Ingredients
½ C canned coconut milk
1 C pitted Medjool dates (about 6 oz)
3 ripe avocados, pitted
1 Tbsp vanilla extract
½ C unsweetened cocoa powder
¼ tsp cinnamon
Toppings (Optional)
Sliced strawberries or bananas, halved cherries, or raspberries
Honey, to taste
Fresh mint
Chocolate shavings
Directions
In a food processor or blender, add the coconut milk and dates. Puree the mixture on high until smooth.
Add the flesh of the avocado and remaining ingredients to the food processor or blender. Start to blend on low, and increase speed gradually, until a smooth consistency is reached. Add more milk and optional honey (to taste) to reach consistency and sweetness preferences.
Serve in bowls or glasses, with optional toppings.
Swaps
For the coconut milk: any unsweetened milk of choice
For the pitted dates: ¼ C honey or ¼ C maple syrup
For the honey: maple syrup or agave
Recipe modified from: Prep Dish