Recipe: Date Night Chocolate Mousse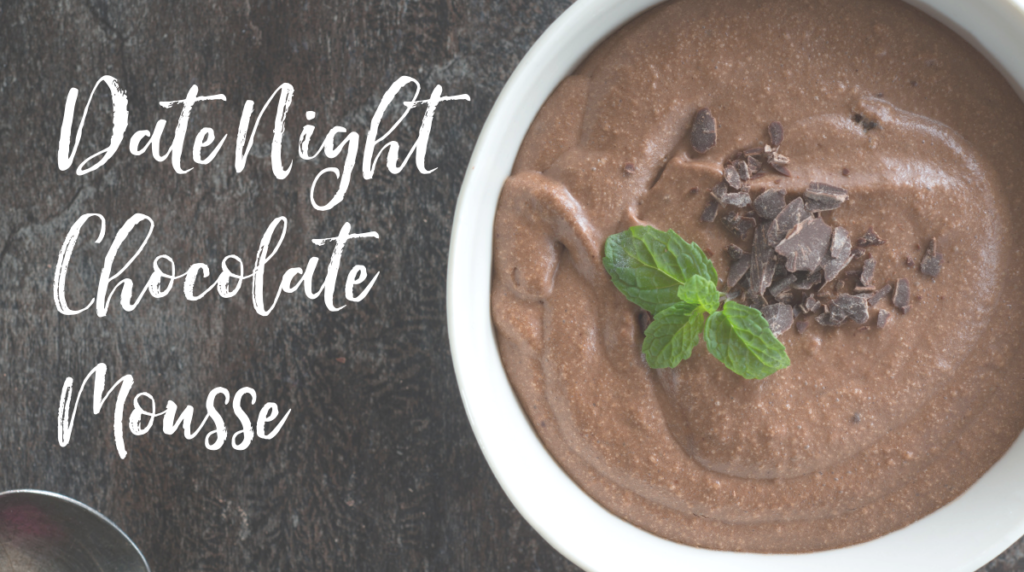 Making chocolate-covered strawberries can be tricky…but this tasty mousse isn't! This recipe uses dates as a source of natural sugar and avocados for a creamy, nutritious, and delicious taste. Oh the fun diversity of cooking with whole foods!
Dates are mostly known for their sweetness, but this fruit has some great nutritional components. Approximately two dates contain almost 20% of your daily recommended amount of copper – a mineral that can help absorb iron and also aid iron in creating vital red blood cells. Copper is also important for blood vessel, nerve, immune system, and bone health.
Last but not least, the avocado in this dish provides vitamin K, folate, vitamin C, and a whopping 7g of fiber per avocado. Not to mention its key role in making this dish so creamy and satisfying. We hope you and your heart enjoy!
Date Night Chocolate Mousse
Serves 4
Ingredients
½ C canned coconut milk
1 C pitted Medjool dates (about 6 oz)
3 ripe avocados, pitted
1 Tbsp vanilla extract
½ C unsweetened cocoa powder
¼ tsp cinnamon
Toppings (Optional)
Sliced strawberries or bananas, halved cherries, or raspberries
Honey, to taste
Fresh mint
Chocolate shavings
Directions
In a food processor or blender, add the coconut milk and dates. Puree the mixture on high until smooth.
Add the flesh of the avocado and remaining ingredients to the food processor or blender. Start to blend on low, and increase speed gradually, until a smooth consistency is reached. Add more milk and optional honey (to taste) to reach consistency and sweetness preferences.
Serve in bowls or glasses, with optional toppings.
Swaps
For the coconut milk: any unsweetened milk of choice
For the pitted dates: ¼ C honey or ¼ C maple syrup
For the honey: maple syrup or agave
Recipe modified from: Prep Dish