Recipe: Curried Tempeh Salad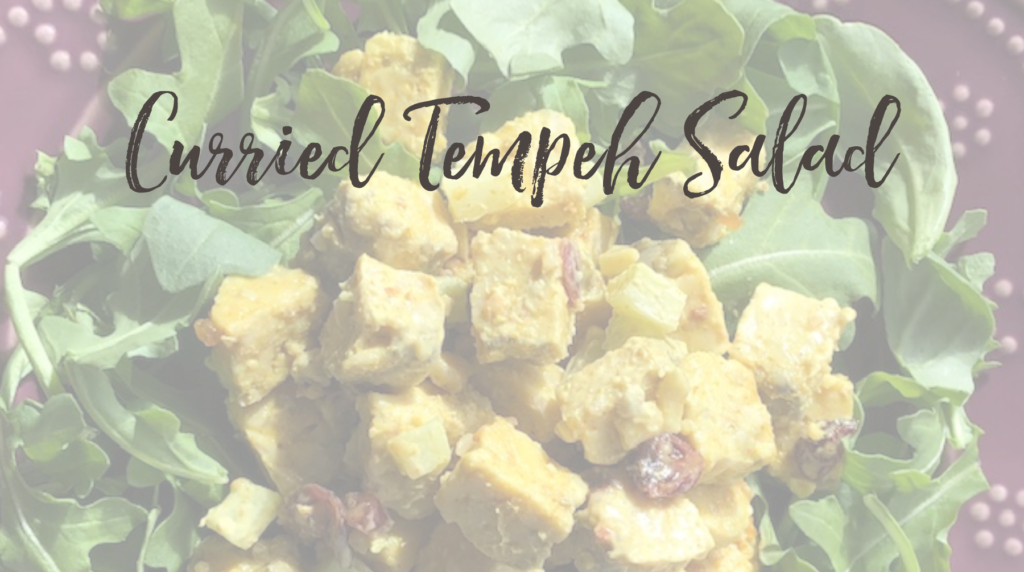 Soy has been a controversial food in regards to health for a while. Our thoughts? There is no one best food or way of eating that applies equally to everyone. This remains true when it comes to soy. Choose an organic product that is not overly processed or refined and enjoy it in moderation. You'll reap the benefits of high-quality plant protein as well as other key vitamins and minerals for bone and heart health.
In fact, research points to an association between soy intake and a lower incidence of heart disease, showing particular benefits in cholesterol reduction. This is why soy protein sources are recommended along with other specific foods as part of the Portfolio Diet for reducing cholesterol levels. Other recommendations include aiming for 18 grams of soluble fiber, incorporating plant sterols and stanols from foods or supplements, and aiming for 1 serving per day of nuts. Besides lowering cholesterol, this approach has also proven beneficial for lowering blood pressure and reducing inflammation, in some cases.
If you're not familiar with tempeh, it's fermented soybean curd. The flavor is slightly tangy and works well in many Asian stir-fries or with aromatic sauces. This salad is a plant-based spin on your typical chicken salad. Feel free to explore your favorite ways to prepare tempeh if you choose to incorporate it on your menu!
For more insight into a few of the top myths and considerations regarding soy intake:
https://www.todaysdietitian.com/newarchives/040114p52.shtml
To read more about the Portfolio Diet:
https://www.clevelandheartlab.com/blog/the-diet-that-lowers-your-cholesterol-naturally/
Curried Tempeh Salad
Serves 2
Ingredients:
8 oz tempeh (preferably organic)
1 celery stalk
2 Tbsp packed seedless raisins
2 Tbsp slivered almonds
2 Tbsp plain, 2%, Greek yogurt
2 Tbsp mayonnaise
1 Tbsp apple cider vinegar
1 tsp honey
1 Tbsp fresh cilantro, chopped
1/4 tsp garlic powder
1 tsp curry powder
1/8 tsp crushed red pepper flakes
Dash of salt
Directions:
Cut tempeh into small cubes, about 1/2-inch thick. Dice celery into small pieces. Add tempeh, celery, raisins, and almonds to medium bowl.
In another bowl, whisk together remaining ingredients until well-incorporated. Pour dressing over contents of other bowl, mixing well. Let sit at least 1 hour in refrigerator before serving to allow flavors to blend together.
Serve on a bed of greens or in a pita pocket or jicama wrap for a fast and flavorful meal.
Recipe modified from: UNC Health Care