Recipe: Garlicky Cauliflower-Potato Mash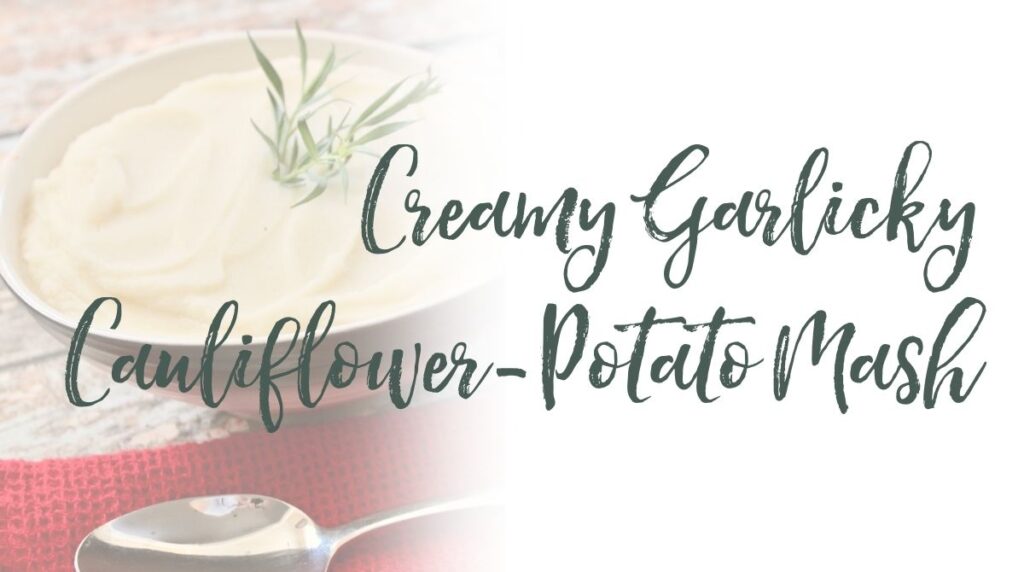 Many recipes these days are swapping cauliflower entirely for other carbohydrate sources. While it certainly has a lovely versatility that works well in many dishes, we like the idea of using it as an add-on rather than a substitution. Enjoy the lovely richness of creamy potatoes combined with the light texture of cauliflower in this mash mix-up that is rich in potassium, fiber, and vitamin C. When it comes to nutrition, adding instead of subtracting is always a great approach.
Garlicky Cauliflower-Potato Mash
Serves 6-8
Ingredients
 1 head cauliflower, coarsely chopped
2 large Russet potatoes, peeled and cubed
4 Tbsp unsalted butter
1/2 C unsalted chicken broth
1 tsp salt
1 tsp garlic powder
Directions
Add cauliflower and potatoes to large pot and cover with water by 1 inch. Bring to boil. Reduce to simmer 20 minutes or until tender.
Drain cauliflower and potatoes well. Add cauliflower, potatoes, butter, broth, salt, and garlic powder to food processor or high speed blender.*
Process on high 30 seconds to 1 minute, or until smooth consistency is reached. May need to blend in batches.
Spread mixture in large serving bowl and enjoy warm.
TIP: *No food processor/blender? No problem! Add cooked ingredients to a large mixing bowl and blend with a hand mixer.
Swaps
For the chicken broth: vegetable broth