Recipe: Cauliburgers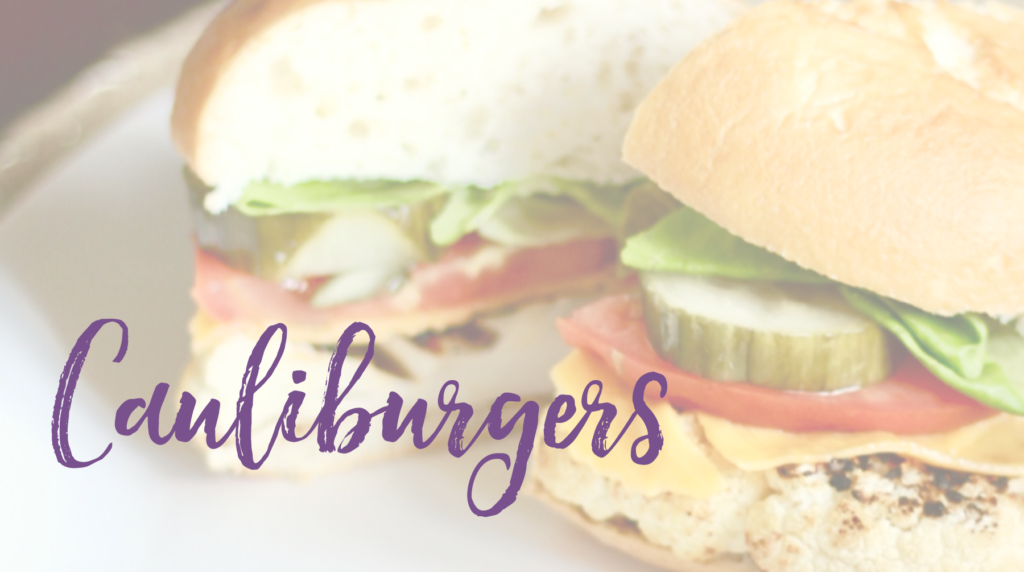 Cauliflower has been celebrated as a versatile ingredient alternative thanks to its mild flavor and tender texture. Used in place of rice, pizza crust, and oatmeal, this veggie can take on many roles within a dish. Despite its unassuming, white color, cauliflower has many health benefits for various systems throughout the body. It contains nutrients that promote liver enzyme activity, support detoxification, lower blood pressure, and improve immune function. For reasons like these, it's easy to climb aboard the cauliflower train and find more fun and creative ways to eat this vegetable.
While we've all heard of veggie burgers, these Cauliburgers are the real deal.  No additives or fillers, they're just vegetable slices grilled and served just how you like your burgers! Feel free to swap in your favorite sauces and seasonings to make this recipe your own. Move over store-bought veggie burgers, Cauliburgers are here to stay!
Cauliburgers
Serves 4
Ingredients:
2 cauliflower heads, washed and leafy greens removed
1/4 C olive oil or favorite BBQ sauce
1/2 tsp salt
1/4 tsp black pepper
Your favorite burger buns & fixins!
Instructions:
Set grill to 350°F, or medium to high heat.
Cut off bottom stem of cauliflower end creating flat base so cauliflower head sits level on cutting board. Resting cauliflower on flat end, halve down center. Halve sides again, creating four 2- to 3-inch thick "burger" slices.
Repeat step 2 with second cauliflower head. Discard side wedges or small pieces that break off. (Or save for additional side to grill or serve raw on veggie platter!)
Brush one side of each cauliflower steak with olive oil or BBQ sauce. Sprinkle salt and pepper over cauliflower burgers.
Place cauliflower carefully on grill. Cover 8-10 minutes or until bottom begins to char. Flip cauliflower burgers and cover again. Cook 8-10 minutes or until cauliflower is tender.
Remove from grill. Treat cauliflower burger like grilled meat patty. Serve on burger buns or wrap in lettuce leaves. Top with preferred fixins such as cheese, ketchup, pickle, onion, or mustard.