Recipe: Banana Minis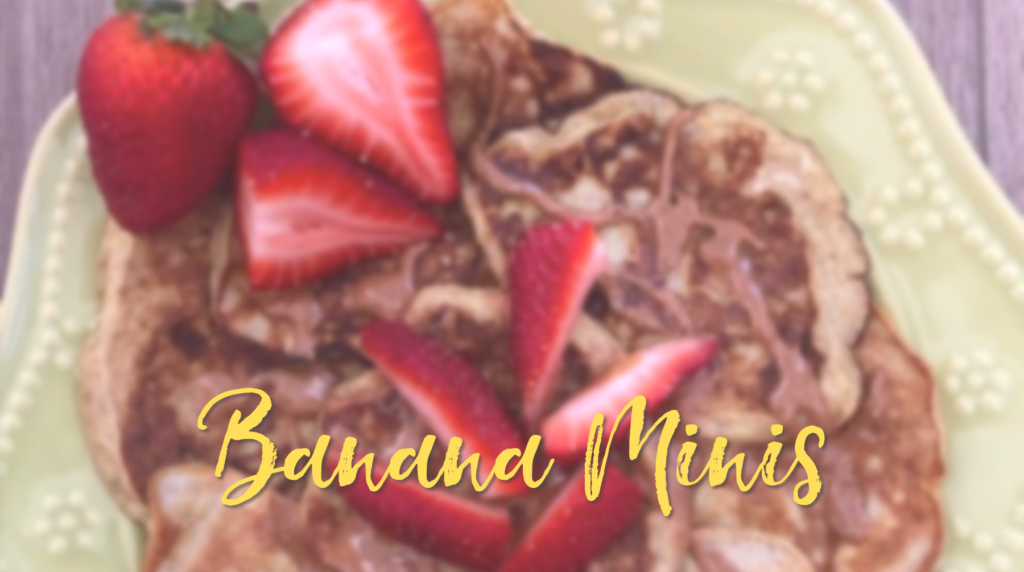 Often, a sweet breakfast selection like pancakes may leave us less than satisfied an hour or two after the meal. If not properly balanced with proteins and fats, we may experience ups and downs in our blood sugar levels from the carbohydrate-rich properties of traditional, sweet breakfast foods. Luckily, these pancakes are a lovely blend of the two – sweet taste with a healthy dose of protein and fat to keep us energized for hours.
While they don't have the standard, fluffy texture of pancakes made with flour, these delightful minis are like a cross between a crepe and a sweet omelet. Image the subtle flavor of banana bread served up on a plate topped with a drizzle of nut butter and your favorite fruit. Yum! Are you running to the kitchen to prepare your ingredients yet?
Banana Minis
Serves 1
Ingredients:
1 ripe large banana
1 tsp ground cinnamon
2 eggs, lightly beaten
Coconut oil or butter for cooking
1 Tbsp nut butter (Optional)
1 C fruit of choice (Optional)
Directions:
Preheat oven to 'warm' setting.
In bowl, peel and mash banana until few small lumps remain. Add cinnamon and combine. Stir in beaten eggs.
Heat skillet on stove over medium heat. Add cooking oil or butter.
Once oil or butter is melted, drop 2 Tbsp of batter in pan. It should immediately sizzle. If not, turn up heat slightly. Repeat, leaving 1-2 inches between pancakes. Cook 1-2 minutes, or until bottoms are golden.
Flip each pancake very gently and slowly, using thin, flat spatula. Cook 1-2 minutes on second side. Flip pancakes as needed to evenly brown.
Transfer pancakes onto oven-safe platter. Place in oven until all batter is cooked and pancakes are ready to serve.
Enjoy immediately, topped with nut butter and/or fruit, if desired.