Recipe: Baked Sweet Potato Falafel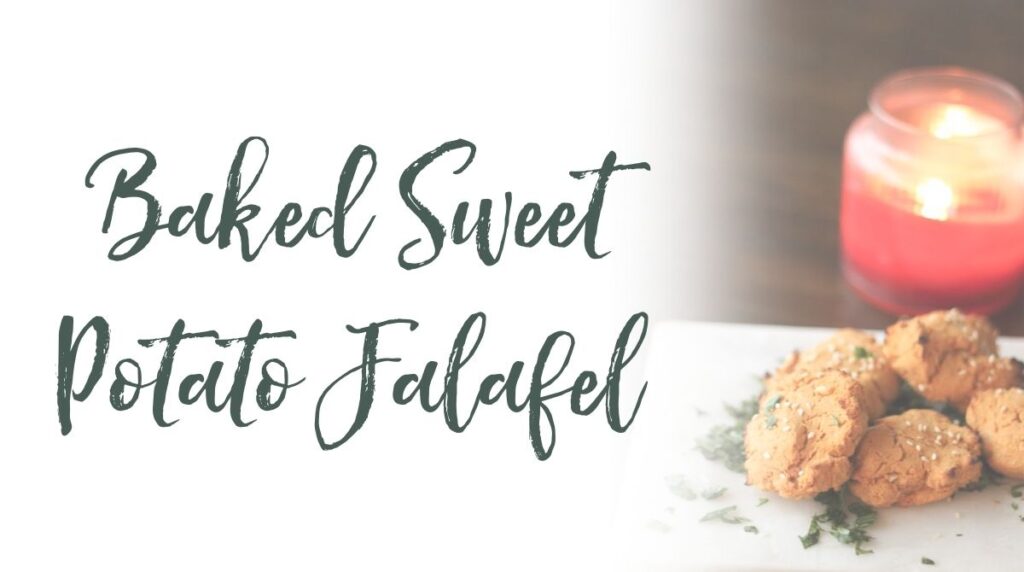 Here's a spin on classic Mediterranean falafel. Typically, whole chickpeas are used as the primary ingredient. For a twist, we opted for chickpea flour and featured roasted sweet potatoes paired with the traditional spices. High protein and fiber-rich, chickpea flour serves as a nutrition superstar in this recipe. It also plays an important binding role that keeps falafel in its traditional round shape. Sweet potatoes add another flavor element that pairs well with cumin, garlic, and coriander.
The end result? A savory, dippable delight that begs to be eaten by hand, making it the perfect party appetizer. Serve it with a flavored hummus or tahini for a traditional pairing that is sure to impress.
Baked Sweet Potato Falafel
Serves 6-8
Ingredients
2 medium sweet potatoes
1 1/2 tsp ground cumin
2 small cloves of garlic, chopped (or 1 tsp minced garlic from jar)
1 1/2 tsp ground coriander
Juice of 1/2 lemon
1 C chickpea flour (Bob's Red Mill makes this and can be found in the baking aisle)
1 Tbsp olive oil
1 Tbsp sesame seeds
Salt and pepper, to taste
Fresh cilantro, coarsely chopped for plating (Optional)
Directions
Preheat oven to 425°F. Line baking sheet with foil and coat with olive oil.
Rinse sweet potatoes. Puncture with fork 4-5 times. Place on center rack in oven. Roast until tender, 45-60 minutes.*
Remove from oven, let potatoes cool, then peel.
Put peeled potatoes, cumin, garlic, coriander, juice, and flour in large bowl. Add salt and pepper, to taste. Mash until smooth with no large chunks. Place in freezer 20-30 minutes to firm.
When removed from freezer, mixture should be sticky. Add about 1 Tbsp chickpea flour, if necessary.
Reheat oven to 400°F.
Place mixture by spoonful onto baking sheet. Sprinkle sesame seeds on top and bake 15 minutes, until golden brown.
TIP: *Reduce time with an Instant Pot: Add 1 C water and trivet to Instant Pot. Stab each potato with fork 4-5 times and cook on high pressure 18 minutes with 10-minute natural steam release.