5 Ingredient Recipes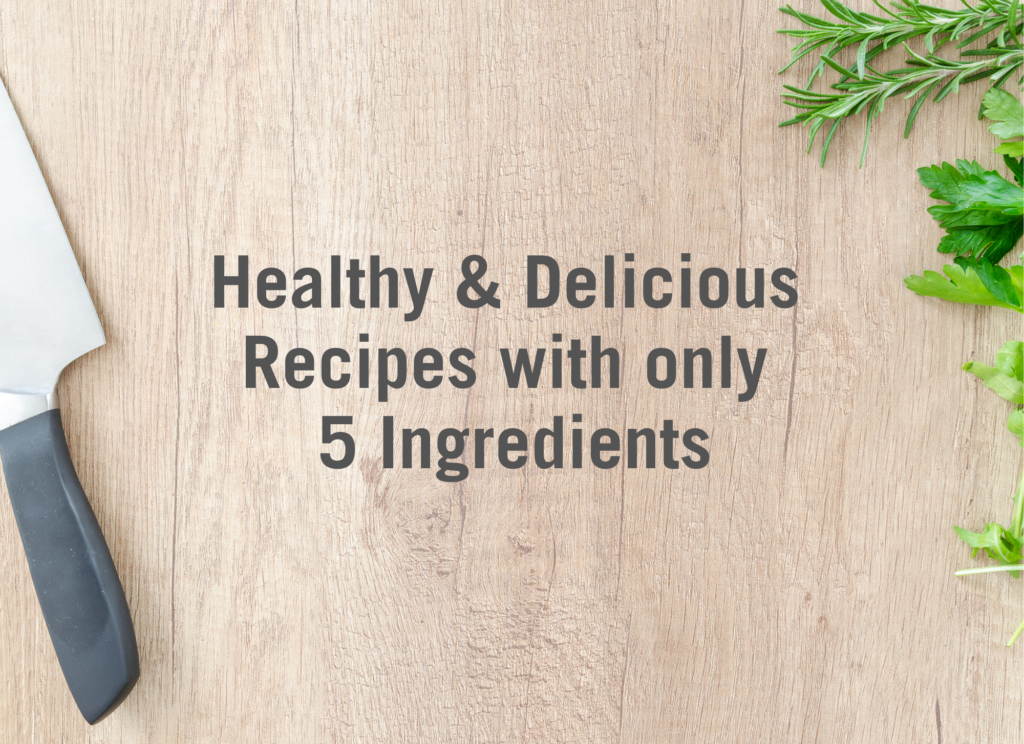 Sometimes, you might just want an easy plan to follow.  We created these meals ideas with only 5 main ingredients in each, as an easy way for you to cook new dinners at home.
Deconstructed Shepherd's Pie
Blackened Salmon & Grain Bowl
Sheet Pan Pesto Chicken & Veggies
Burrito Bowl
Egg Roll in a Bowl
Combined with a few staple items from your kitchen, one of these meals can save a busy weeknight.  Or you can also use all 5 meals as your dinner meal plan for the week.  Swap the main ingredients for other suggestions below to mix up your meal plan or use what you have in your fridge.
For Newer Chefs
If you are new to cooking, check out our Slice, Dice, Chop page as well as the definitions below before diving in to make the recipes. Learning to follow a recipe will open up the whole world of home cooking to you!
Cubed: Same as diced.
Divided: You will need this total amount for the recipe but it will be used in different amounts in multiple steps.
Drained and rinsed (beans):  Place a colander in the sink. Open can of beans and pour in to colander.  Using cold water, rinse out the can and then rinse the beans, shaking well, until the water is clear.
Pressed (tofu):  Add a layer of folded paper towels to a plate. Place block of tofu on top.  Add another layer of folded paper towels, and another plate (cutting board, etc.) on top.  Place something weighted on the top plate (books, weights, kitchen items, etc). Leave the tofu in the "press" for 30 minutes.
5 Ingredient Recipes

Click here to download/print the recipes. 
We hope you enjoy these meals.  Let us know how it goes and what variations you discover!