Summer is the New Holidaze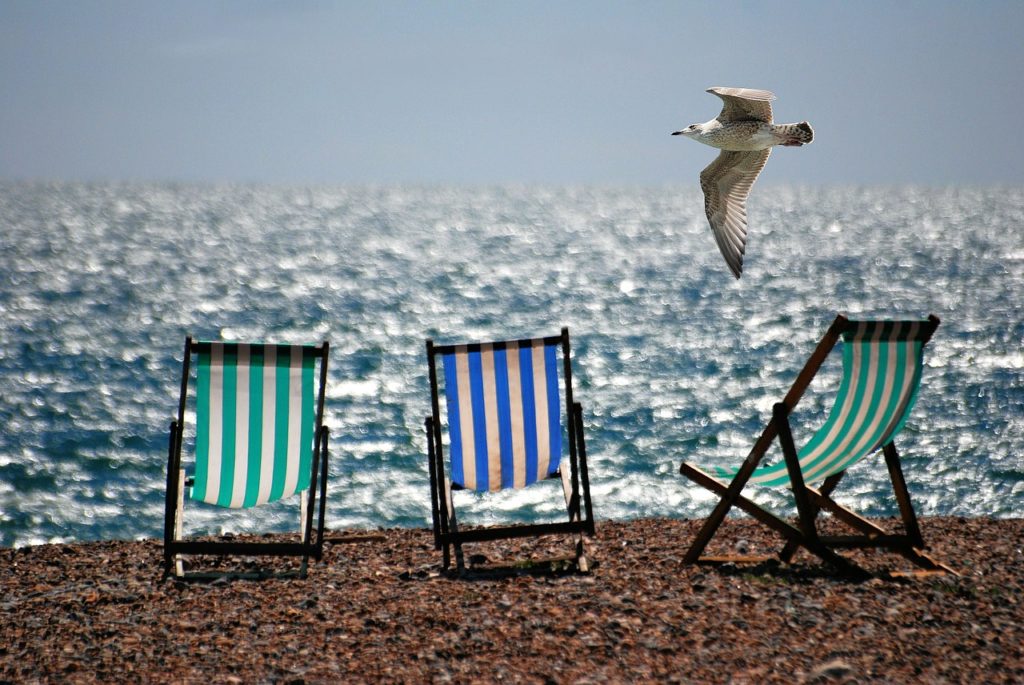 We all know the scene – November 1 strikes, eggnog starts flowing, and our social calendars start to fill with holiday parties. We make our favorite indulgent foods and eat the leftovers all week. We have access to treats almost 24/7 from leftover Halloween candy (on sale!) to Aunt Pat's famous coconut haystack cookies.
Even if we love to eat "in season," our options during that time of the year are cabbage, collards and kale. The sun sets at 4 p.m., so we barely think about exercise. We have a lot working against us, so it is not surprising when we treat the holiday season as two months instead of two days and end up abandoning our healthy lifestyle.
During my 12 years of experience in the wellness and weight loss industry, I have observed that we treat summer the exact same way as we treat the holidays.
After the holidays, we try to get serious about our wellness routines.  We realize by April that we haven't done enough and make one more push before summer.
But then June 1 strikes, margaritas start flowing, and our social calendars start to fill with barbeques, weddings and vacations. We go on vacation and indulge more in one week than we do over the entire holiday season. And living at the beach, we indulge when everyone else visits us for their vacations, too!  We enjoy ice cream at home, in homemade ice cream parlors and at build-your-own yogurt factories.
But here is our saving grace – amazing, beautiful, colorful produce is in season and there are more opportunities to be physically active. This is why summer can look like a time for maintenance of health and weight, where the holidays are usually thought of as a setback.
I don't think we need to force or push ourselves, but I would recommend being a little more mindful this summer.
As I discussed in my last article, it can take up to 66 days to create a habit. Here are a few ideas about habits you can form this summer that will make it smooth sailing with your health goals once fall hits.
The Plate Method
I teach this strategy for balanced eating that encourages half a plate of non-starchy vegetables at every meal. Carrots, cucumbers, eggplants, green onions, herbs, mushrooms, okra, peppers, radishes, snap beans, tomatoes, yellow squash, and zucchini are all in season in North Carolina over the summer, making this the best time to perfect your plate.
Two Fruits Per Day
In addition to all the fresh veggies listed above, we grow apples, blackberries, blueberries, cantaloupes, figs, honeydews, nectarines, peaches, pears, plums, strawberries, and watermelons over the summer in North Carolina, as well. Fruits help us eat the entire rainbow's worth of colors, which helps us get all the nutrients our body needs.
But fruit is nature's candy, so I recommend just two servings per day for most people. This way, we can get the nutrients without adding too much sugar.
Build An Exercise Habit
Because the weather is nice and we have more daylight, I recommend using these ideal conditions to start building an exercise habit. Instead of being physically active on accident, do it on purpose. Building this habit when conditions are ideal will set you up for more sustainable results once fall settles in.
Be deliberate about your health choices over the summer and you will continue to reap the benefits after temperatures drop again. Take it one step at a time and enjoy your fun in the sun!
Article first published in www.WilmaOnTheWeb.com