Recipe: Smoothie Prep Packs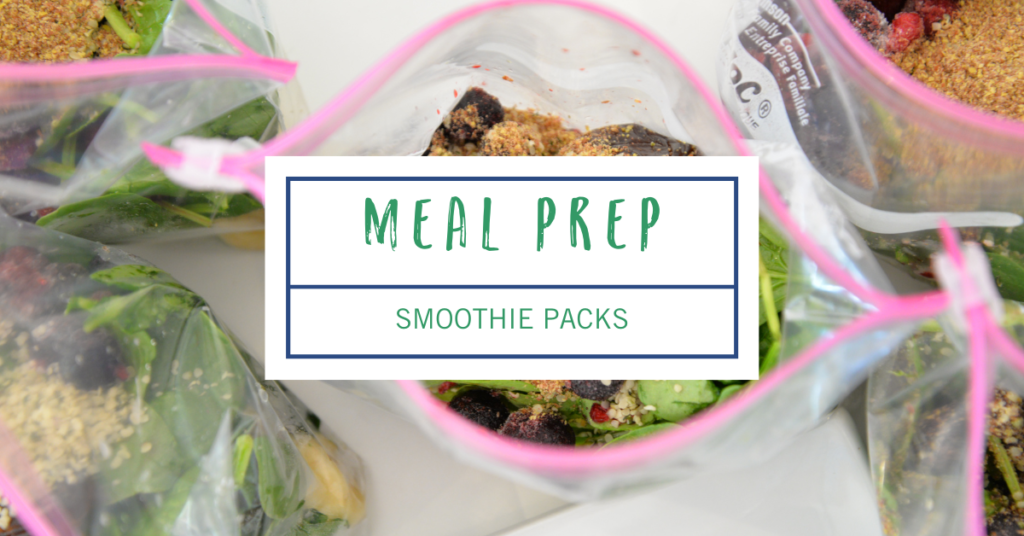 In the quest for a balanced and energized lifestyle, incorporating wholesome and nutritious meals and snacks is an essential component to consider. However, the fast-paced nature of our lives can often make it challenging to prioritize health goals. Finding ways to simplify nutrition can be key – and these make-ahead smoothie packs can be a wonderful solution! These two recipes can be customized to your ingredient and flavor preferences.
Preparing individual smoothie packs can be a game-changer for busy mornings or when you simply need a quick snack in between meetings or activities. By assembling the ingredients in advance, you can streamline the preparation and enjoy a delicious smoothie without the hassle of having to chop and measure in the moment. These make-ahead smoothie packs are particularly beneficial in creating an opportunity to have a serving of veggies effortlessly. Not only can these smoothie packs save time, but they can also help to reduce food waste! Freezing foods is a powerful preservation tool. Imagine rescuing that slightly wilted spinach, that banana on the verge of getting too ripe, or those cucumbers teetering on the edge of freshness. By using these ingredients in the recipe, their nutrient content is ready for your body rather than the landfill!
The Tropical Green smoothie is packed with vibrant flavors and boasts a wide range of essential nutrients thanks to the powerhouse ingredients. Spinach provides a rich, plant-based source of iron and calcium, as well as vitamin C. The tropical fruit blend, depending on what fruits are included, adds a refreshing sweetness and a wealth of antioxidants. The banana adds a creamy texture and offers a great source of potassium to promote blood pressure health, while the chia seeds contribute both omega-3 fatty acids for anti-inflammatory and heart-health benefits as well as fiber to support blood sugar and gut health. Add cucumber to the mix for hydration and overall freshness!
The Dark Chocolate Cherry Smoothie truly tastes like a dark chocolate-covered cherry and incorporates nourishing ingredients. Cherries bring a burst of natural sweetness while also providing lots of antioxidants and anti-inflammatory benefits. Cacao nibs infuse a rich flavor as well as important minerals, like iron and magnesium. Riced cauliflower joins the mix to create a creamy texture and boost of fiber to promote digestion and satiety.
Simply add all ingredients to a pint bag and pop it into the freezer for up to three months. When you are ready to enjoy your delicious creation, add to a blender with 8-10 oz of liquid (unsweetened milk alternative, coconut water, water, etc.) and a protein source of choice!
Tropical Green Smoothie
Per smoothie:

1-pint bag
1-2 big handfuls of spinach
1 cup frozen tropical fruit blend
1/3 banana
2 tbsp chia seeds
1/4 cucumber

To finish:

8-10 oz liquid (water, unsweetened alternative milk, or coconut water)
1 scoop collagen peptides OR 2/3 C plain Greek yogurt
Dark Chocolate Cherry Smoothie
Per smoothie

1-pint bag
1 C frozen dark sweet cherries
2 tbsp cacao nibs or unsweetened chocolate chips
1 tbsp chia seeds
3/4 C riced cauliflower

To finish:

8-10 oz liquid (water, unsweetened alternative milk)
1 scoop collagen, chocolate protein powder, OR 2/3 C plain Greek yogurt