Recipe: Healthified Peppermint Mocha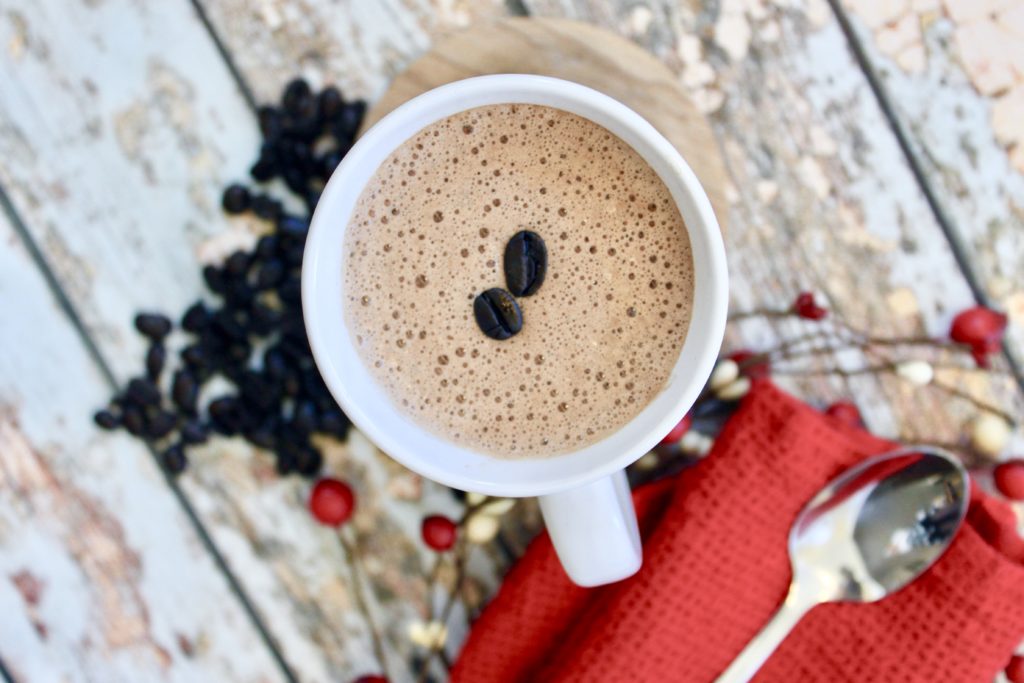 It may be second nature for you to grab a warm seasonal beverage with cooler temperatures, potential flurries, and holly decking the halls. Pay mind that during the holiday season, many of our favorite coffeeshop drinks are overloaded with sugar. If you're about treating yourself with a sweet indulgence from time to time, go for it!
But, if you're seeking to reduce the sugar in your lattes, mochas, and cappuccinos this holiday season, check out the recipe below!
You can get more recipes and information on how to have a healthy & happy holiday by visiting Summerfield Custom Wellness's Holiday Guide.
Healthified Holiday Mocha
Ingredients
For Coffee Creamer
1 C unsweetened almond milk (or milk of choice)
3 Tbsp maple syrup
¼ tsp peppermint extract
2 Tbsp unsweetened cocoa powder
1 Tbsp coconut oil
For Peppermint Mocha
¼ C peppermint coffee creamer
1 C brewed coffee
Directions
Add creamer ingredients to a blender. Blend until coconut oil is emulsified.
Combine ¼ C creamer with 1 C of coffee to make a single serving peppermint mocha.
Store the remaining creamer in a sealed container in the fridge for up to 5 days.Optional, if planning to prepare creamer and coffee in bulk: Add all creamer ingredients and 4 cups of coffee to blender. Blend until emulsified. Be careful when blending hot liquids!