Planes, Trains & Automobiles: Healthy Holiday Travel Plans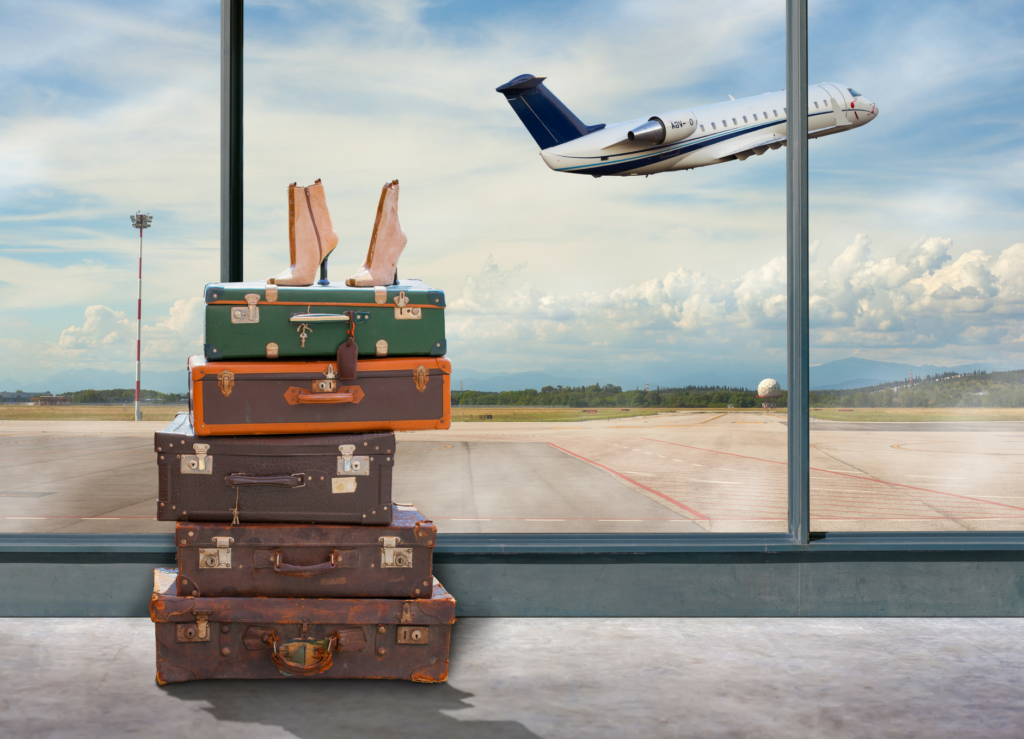 Thanksgiving has come and gone, and we are now entering the thick of the holiday travel season.  Hopefully our November article, The Ghosts of Unhealthy Holidays Past, helped you feel prepared with strategies for a healthy holiday.  There is still plenty of time to enjoy our Happy & Healthy Holiday Guide, full of recipes and tips.  You can download it at: www.summerfieldcw.com/holidays. 
By now you may have your food plan in place, but sometimes we need more of a life plan so we don't get derailed over the holidays.  We know what to eat (and maybe what not to eat) to fuel our bodies, but when life gets in the way, no amount of education or knowledge seems to matter. 
Holiday travel can make it particularly difficult to eat healthfully.  When we are in our own home with our own refrigerator and our own pots and pans, healthier choices are easier to make compared to when we are on the road.  Eating patterns and food options tend to get disrupted when we are traveling, but a little planning can go a long way. 
When you are traveling, try to stick to your normal eating pattern as closely as possible.  This might mean you have to make breakfast the night before an early flight or plan a quick grab-and-go option. 

I recommend making a veggie-infused egg casserole or some hard boiled eggs in the evening and pairing them with a Greek yogurt, slice of toast, or piece of fruit the next morning.

  If smoothies are your preference for breakfast, throw the ingredients in a container in the fridge at night.  All you need to do the next morning is dump the ingredients in the blender, add your favorite smoothie base (water, almond milk, etc.), and blend.  If you only have enough time for a bar or a bowl of cereal, choose an option with a mix of all nutrients (especially fiber and protein) to fuel your morning and keep you full enough until your next meal or snack.
If you are traveling by car, bring healthy snacks and a small cooler with you.  If you are able to pack a turkey sandwich, baby carrots, and hummus, you can stick to your usual meal pattern, eat healthy foods, save time on the road, and save a few bucks, too!  Air travel is a bit trickier since you are limited on space and cannot travel with liquids, however, throwing a few packaged snacks in your bag is still a great strategy.  If you must eat on the road or in the airport, choose an option where half of your plate is full of non-starchy vegetables, quarter of your plate is starch, and quarter is protein.  Balanced, nutrient-rich meals and snacks during the journey can help us maintain balance and resist stuffing ourselves with sugar-laden holiday treats once we reach our destination.
What about when you finally arrive?  If you are staying in a hotel, request a room with a fridge so you can have some fresh snack options available during your entire trip.  If you are staying with friends or family, ask if they can grab some healthy snacks for you before you arrive or hit up the grocery store yourself immediately when you get there.  For ideas on quick and nutritious travel snacks, visit www.summerfieldcw.com/healthy-insights/travel.
Safe travels and Happy Holidays!